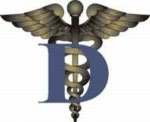 Passwords are FREE!
Simply send us an e-mail and we will e-mail you the
passwords for FREE!
FreeDentalCare@FreeDentalCare.Com
Free Access - The Free & Low Cost Research Center
Here at FreeDentalCare.Com we help everyone who visits the site regardless of their ability to donate or not. If you truly can not donate even the smallest amount in order to reach more people, we will still grant you access to the free and low cost research center. Please e-mail us for free access. Approvals are generally made in under 10 mins of which upon the passwords will be sent to you via an email.

Click Here to see actual e-mails from those requiring free access.
To Retrieve Your Password
If you have already donated and for any reason you did not receive your password
or you have forgotten or lost your password please email us at the address below.
Once we receive your e-mail we will send you your passwords via an e-mail promptly.